DRAG Sterrato CF took part at the 5th, final round of the cyclocross cup in Germany!
In Mannheim it's all about the velodrome. The course in Mannheim is a little shorter than usual.
The start is on the skate track, from there it goes over a small slope and a few small curves directly into the tunnel under the track and then steeply uphill. Take a short breath and then towards the stairs. Then the bridge comes and you cross the tunnel. Now there is a chance to pick up some speed over two long straights through a sand obstacle. This is about 15 meters long but should be passable. Two small descents follow and it goes back to the infield via the track. Here, too, curve follows curve and you have to accelerate out of each one. The whole thing is interrupted by two longer straights. On the track it goes back towards the finish, but there is still a sloping slope waiting for everyone before it really goes to the finish or to the next lap.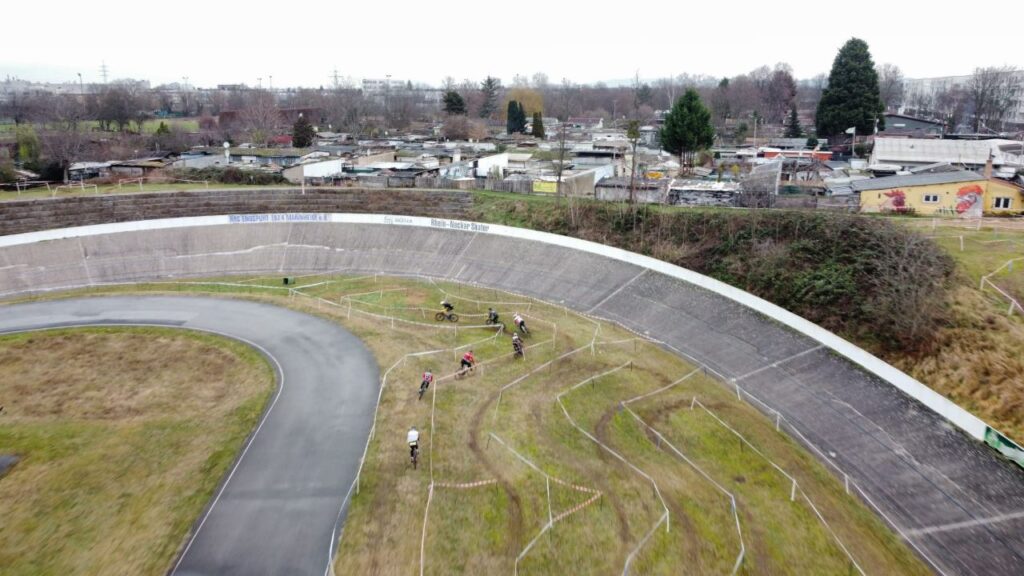 Sterrato CF was competing in the hobby category as onboard was the editor of RoadBike Magazine Eric Gutglück.